Let's find out what is GPU Scaling, it is an interesting way of playing old games on higher resolution. GPU scaling is a process of playing old computer games at a higher resolution. For example, if you have a 1920 x 1080 monitor, you may want to play games at 2560 x 1440 resolution here GPU scaling will help you to achieve this.
I remember old games of my childhood, now playing sonic, street fighters, or snow bros at higher resolution without disturbing the image quality will be great fun, this process won't alter the game's visuals. This can be done because the image quality of the game is adjusted automatically.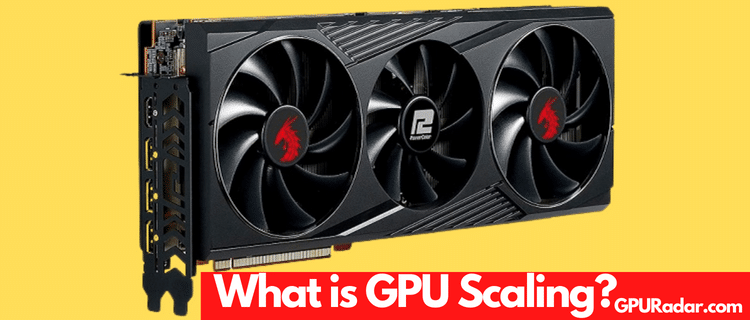 ---
All you need is to install the preferred software and do some adjustments. You can play any old PC game at a high resolution. There is no need for additional computer peripherals or hardware to get such results, you can adjust your laptop or PC by going through some settings.
What is GPU Scaling? [Step By Step]
AMD GPU Scaling:
First, we will do the AMD GPU scaling.
AMD GPU Scaling Process:
You need to follow these steps to scale your GPU.
1). Right-click on the desktop and click on the AMD option.
2). Go to Display Settings.
3). Click on the "GPU scaling" option. Turn it "On" by default, it will be "Off".
4). Select the Mode you like, there will be three options here.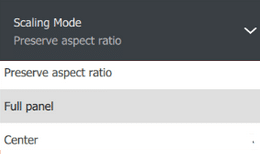 Watch Video and Follow Step by Step Process:
---
Types of Scaling Mode on AMD GPU:
There are three options on any AMD GPU, you need to know something before going to adjust it.
Preserve aspect ratio
Center
Full Panel
Preserve aspect Ratio:
It will allow you to expand the current image to the size of the monitor, resolution settings will show a black bar on either left or right if you adjust on 5:4 ratio with a resolution of 1280×1024.
Full Panel:
It will expand the image on the full screen, if you have an image of 1280×1024 resolution with a 5:4 aspect ratio, it will expand on the whole screen.
Center:
This option will show the image in the center of the screen along with a black bar on all sides of the image with the following settings.
24 inches Screen: 1920×1200 Resolution, If you want to make it 1680×1050 resolution, a border will appear around the image (16:10 aspect ratio).
This feature will not fix the black borders around the image.
Once the setting is done, click exit the AMD setting.
Nvidia GPU Scaling:
The purpose of Nvidia GPU Scaling is the same, you have to adjust the screen settings to play your favorite old games with higher resolution. GPU scaling on Nvidia is a little bit different from the AMD since the software is different so you need to follow this.
Step by Step Process for Nvidia GPU Scaling:
First right click on the desktop screen
Choose the "Nvidia Control Panel"
Further, there are four tabs, choose the Display option
Click on "Adjust desktop size and position"
Now click on "Perform scaling"
There will be an option "Scaling" and "Size", click on Scaling now
A screen showing "No Scaling" already selected
You can choose any of the options "Aspect Ration" and "Full-screen"
Select any mode and the display resolution and exit the same
What is GPU Scaling? FAQs
What is meant by GPU Scaling?
GPU scaling is the process of increasing the performance of a graphics card by overclocking the processor on the motherboard. This is done by increasing the voltage and frequency of the processor.
Will AMD Scaling affect FPS?
No, there will be no effect on FPS if you follow the AMD GPU scaling and select any mode from three modes; Preserve aspect Ratio, Full Panel, and Center. You will like to play games with high-quality resolution. If you turn it on, you will find some delay of 1ms or less while playing games.
Is AMD GPU Scaling necessary to play Old Games?
Yes, if you want to play old games you must go through GPU scaling to adjust the screen resolution, and you will get quality image results using these settings. We all know that old games were designed for a particular screen resolution with an aspect ratio of 4:3 or 5:4, with AMD software you can adjust the screen, there are three modes that will help you to adjust the same. The preferred aspect ratio is 16:9, however, you can also adjust the settings as shown above.
Is GPU Scaling good to play Games?
Whether you are playing online or offline, there are many old games that you can play at higher resolution. It would also be great if you adjust the settings to play some modern games. All in all, GPU scaling is a good option for gaming. The best titles for playing PC games on your PC are the ones that are CPU limited, not GPU limited. You need to rely on GPU scaling for a better gaming experience. By default, the GPU scaling is disabled in most graphics cards that are meant for gaming. Turning it on, it's likely that there may be a small lag as your GPU needs to process the image according to your desired aspect ratio.
How do I know if my motherboard supports GPU scaling?
To find out if your motherboard supports GPU scaling, look at the specifications of the motherboard. If it says that it does not support GPU scaling, then you will have to buy a new motherboard. You should avoid this because it will damage your motherboard, instead, you should go for overclocking.
What happens when I turn on the GPU Scaling feature?
The GPU Scaling feature allows you to choose between two different settings: The first setting lets you use all the power of your graphics card to scale up the graphics of your computer. This is the default setting. The second setting gives you a choice of graphics settings, letting you decide how much power to give your graphics card.
What is the difference between GPU scaling and CUDA?
GPU scaling is a software feature that is built into most graphics cards, whereas CUDA is a software library that is designed to help you take advantage of your graphics card.
Final Remarks:
It would be great fun if I play my childhood games at a higher resolution that's why I highly recommend you to select the ratio as per your desktop screen, usually, 16:9 or 16:10 is considered the best one to get quality results. Always try to remember one thing, when doing GPU scaling, you must check whether your motherboard is compatible or not, if your motherboard doesn't support then try to replace that one otherwise it will damage your entire system.